Kevin Mitchell, P.Eng
For Langley Township Council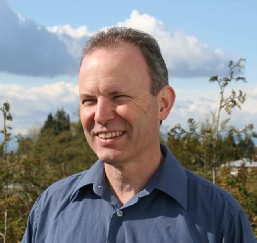 Disciplined, Perceptive and Purposeful:
With a proven track record of going to the core of the issue and getting things done.
I have lived in the Township for ten years with my wife Cathy and have three grown children; two in Victoria and one attending university in Vancouver.
We are blessed to live on a small acreage in South Langley, surrounded by a variety of commercial and hobby farms.
My working career spans some 33 years, mostly in the high technology sector although I equally enjoy mucking out stalls and caring for our "Noah's arm" of horses, miniature donkeys, llamas, sheep, dogs and cats, not to mention our Barred Rock heritage breed chickens.
We are members of the Horse Council of BC and the Lower Mainland Sheep Producers Association.
When face with blatant abuse of Township residents and property by others, I have pulled together like-minded individuals and launched campaigns to "right the wrongs". In two newsworthy cases, I was able to convince Township Council to amend or create new bylaws to better address the situation.
My presentation skills combined with research and rational arguments will continue to serve the community if I am elected to Council.
Copyright 2014 Kevin Mitchell. All rights reserved.
Campaign Donations
$100 and over: (report name and amount)
Michael and Gretchen O'Brien: $250
David and Anne O'Brien:L $200
Harold Whittall: $250
Dr. Harold Punnett: $250
Dr. and Mrs. Robert Puls: $150
Ben Wanono dba Diplomat Window Film: $1200 (in kind)
John Beaman: $600
Donations under $100 (total) $367
- as at November 11, 2014