Kevin Mitchell, P.Eng
For Langley Township Council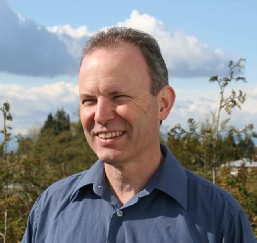 My Goals:
Stem the tide of rising legal costs in the Township.
During the period 2009 - 2013, your Council approved more than $5.8 MILLION of legal bills defending actions including Athenry Gate and Coulter Berry. Recently the Township paid out $270,000 to settle a case simply because they would not issue a soil deposit permit. This amount was only the insurance deductible - the total settlement has not been revealed.
Fix the Official Community Plan process to avoid the debacle that is Brookswood-Fernridge.
This Council accepted a $500,000 "loan" from secret or undisclosed landowners and investors in the Brookswood-Fernridge community to develop the Griffith Neighbourhood plan. A new Official Community Plan is drafted more than tripling the current population of the area.
After a marathon public hearing and subsequent 1,000+ person turnout to a Council vote, fortunately this amendment was rejected. Despite this, Mayor Froese and Councillor Ward remain in support of the potentially devastating changes proposed in the OCP. This solution here is a community-based process, not simply a developer and/or staff initiative.
Stop Spot Zoning:
The most recent example: The Wall property - a 67 home subdivision in the middle of a 160 acre farm in a flood plain, miles from town and services. Along with the University District, the Township is facing a second trip back to Supreme Court as they ignore the Metro Vancouver Regional Growth Strategy UNANIMOUSLY supported by many members of this same Council. And the justification: The University needs more housing for students and staff; I would suggest these homes will be out of the price range of the average TWU undergrad.
Copyright 2014 Kevin Mitchell. All rights reserved.
Apply lessons learned from The Willoughby Experiment.
Hundreds of condominiums sit empty while developers continue to plow ahead with hundreds of new units, parking is out of control and brand new schools open with portables. Traffic congestion along 208th Avenue and other feeder routes is at a standstill and yet this Council continues to approve every Development Permit submitted. Whatever happened to "planned communities"?
If it is the will of the citizens of the Township to support unbridled development, then what continues to worsen in Willoughby will soon spread throughout the area. We must change course before we destroy the very character we sought when we moved here.
Put an end to rampant capital spending.
A prime example is the Langley Events Centre: pride of the Township? The plan to build the LEC started out as a public-private partnership with the Township, developer and the province each contributing one-third of the cost, approximately $45 million shared equally. During construction, the Township suddenly terminates its agreement with the private partner, write a cheque for more than $7M and by the time the doors open, the Township is out of pocket more than $50 MILLION!!
Is there any reasonable explanation for a more than 300% increase in this local government's contribution? NO!!!
image credit: Dan FERGUSON/Langley Times